Following on the success of its sold-out return to the stage on June 13th, the Federal Way Symphony has announced it will program a five-concert season in 2021-22. Season tickets are available now by phone at (253) 835-7010. Single-concert tickets will be available beginning September 7, 2021 at fwpaec.org.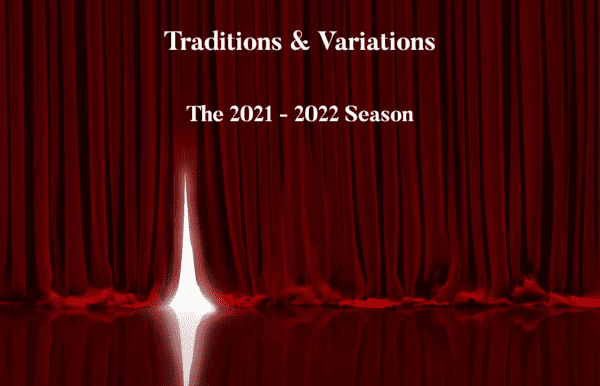 Season ticket packages are $150 for adult admission, $100 for seniors and military and $50 for children under 18. Adult and senior/military packages save $5 per concert over single-concert prices which are $35 for adult admission, $25 for senior/military and $10 for children under 18. A student ticket (for those of any age with a school ID) of $18 is available on the day of the concert only.
Newly-appointed Music Director Adam Stern has programmed an exciting season of musical favorites, lesser-known works from familiar composers, and relatively unknown works Stern believes will become new favorites. "The Federal Way Symphony will always honor the acknowledged classics of the symphonic repertoire," says Stern. "Simultaneously, someone once pointed out that, for every piece of music we love, there was a first time we heard it. I want to provide our audience with many such firsts."
The 2021-22 season line-up is:
Season Premiere, "The Magic of Sound" on Sunday, October 10, 2021 at 2:30 pm. Tchaikovsky's Symphony No. 3 is the climax of this magical concert. "The Third is Tchaikovsky's least-known symphony," Stern says, "and its obscurity is baffling. It is packed with soaring melodies, colorful orchestration and Russian romanticism — in short, everything we love about Tchaikovsky." The program will also feature pianist Clare Longendyke in Beethoven's most lyrical piano concerto, the Fourth.
Holiday Concert, "Ring out the Old, Ring in the New" on Saturday, December 4, 2021 at 2:30 pm. This festive event will both celebrate music of the season and evoke the traditions of Viennese New Year's concerts. Much of the program will feature surprise musical gifts "unwrapped" from the stage. Be prepared for a wide variety of symphonic treats, presents, and stocking-stuffers!
Swing Concert, "Swingin' and Singin'" on Saturday, January 22, 2022 at 7:30 pm. The Federal Way Symphony Jazz Orchestra will present a program of jazz standards and swing-era favorites.
Spring Concert, "Youth, I do Adore Thee" on Sunday, March 13, 2022 at 2:30 pm. "This concert celebrates the musical child in all of us," Stern says. "There is a wealth of great works that salute the young, from just about every type of music you can think of." The program will feature music for and about children from the worlds of Broadway, film and ballet, as well as more traditional works written for the concert hall.
Season Finale, "Orchestral Showpieces" on Sunday, April 24, 2022 at 2:30 pm. "The Federal Way Symphony is made up of stellar musicians, and I've programmed this concert to showcase the collective virtuosity of this superb ensemble," Stern says proudly. "We're thrilled to be returning to the stage this season, and we're going out in a blaze of sonic glory!"
All Federal Way Symphony concerts are at the Federal Way Performing Arts & Events Center, 31510 Pete von Reichbauer Way South, which offers convenient access to I-5 and ample free parking.