About The Symphony
Established in 1983, the Federal Way Symphony has provided our community with high-quality, professional music for 40 years.
Buy Tickets
Established in 1983
Providing high – quality, professional music for 40 years.
Our paid Symphony orchestra presents traditional classical concerts as well as special concerts and events featuring jazz, pops, blues, choral, and holiday music. Our performance home is the new Federal Way Performing Arts & Events Center, a state-of-the-art venue described as second only to Benaroya Hall in Seattle in acoustic fidelity in the Puget Sound Region.
We were founded by a group of local music aficionados and volunteers who wanted to bring high-quality approachable music to the South Sound region. The Symphony grew under 36 years of stewardship from Maestro Brian Davenport, from performing smaller works in a local church to eventually performing works by Mahler in the new Performing Arts & Events Center. In 2020 Maestro Davenport retired and we formed a committee of musicians, patrons, and Board members to find the Federal Way Symphony's next conductor and music director. We feel fortunate to have hired Adam Stern for the role, who is known for his work with the Seattle Symphony and Seattle Philharmonic. We are looking forward to maintaining our same high quality of musical programming under his tenure and hope to expand our audience with his guidance.
In addition to bringing world-class performers and music to the Federal Way community, the Symphony is committed to nurturing the region's talented young artists. Free tickets are available for all youth under 18. We provide scholarships for young musicians through our partnerships with the Federal Way Youth Symphony and Key to Change. We are also committed to featuring up-and-coming local musicians as soloists in our concerts. 
Support the Symphony
Ticket sales provide only a small part of the funds necessary to support our programs.
Contributions from individuals, corporations, government and foundations, are all necessary to ensure the organization's continued survival. Your donations help sustain the exceptional quality of symphonic music in our community. You will enjoy many benefits from your tax-deductible contributions to Federal Way Symphony, and know you have contributed to the vitality of the orchestra and the rich cultural life of our community. Your support makes a difference!
Contributing $1,000 over the course of a year automatically enrolls you in the Conductor's Club! Members receive special recognition in the concert program and invitations to post-concert receptions with the Conductor and our guest artists. You will also be our guest at the very popular Conductor's Club dinner held at the beginning of the season, and will be privy to behind the scenes symphony information.
We are also grateful to the grant-making bodies and local government organizations that support us.
"Sound quality on par with Benaroya Hall in Seattle and a professional orchestra makes this place amazing! No parking costs, easy access, it's like going to the Seattle Symphony on a budget without the parking and driving hazards. Highly recommend!"
– Jen Drake
Volunteer with the Symphony
Volunteers are the backbone of the Federal Way Symphony. We have a wide variety of volunteer opportunities:
Board of Directors: Our all-volunteer board sets policy, manages staff, and provides the base for all of the Symphony's activities. Board members meet once a month. There are no formal financial or time requirements for board members but they are expected to contribute what they can, serve on at least one committee and purchase tickets to Symphony concerts and events. We are always seeking talented individuals who are familiar with our organization and mission to join our Board.
Committees: The Symphony has a wide variety of committees to match almost any talent or interest. Our Marketing/Audience Development Committee needs members with writing, graphic design and audio/video/photography skills. The Gala Auction committee is perfect for those who love party planning. The Production Committee works closely with our musicians, conductor and performance venue. The Fund Development committee is always in need of those with fundraising and grant writing talents. You do not need to be a board member to serve on a Symphony committee.
Administrative: Volunteers serve in administrative roles ranging from management, IT and finance to more traditional general office activities. If you have an hour a month or 10 hours a week to give, we can find a role for you. Volunteers are especially needed in IT and marketing support.
Concert Day: Concert day volunteers sell raffle tickets, staff booths that explain the Symphony's programs, set up the lobby, help with box office issues and more. This is an exciting and festive opportunity, generally on a Saturday evening or Sunday afternoon.
Please contact us for additional information about the Federal Way Symphony.
Adam Stern
Music Director
Adam Stern was born in Hollywood in 1955. He began his musical studies at age five as a piano student, and began flute lessons two years later. At 15, Stern was accepted at the California Institute of the Arts, where he graduated in 1977 with an MFA in conducting, the youngest Masters degree recipient in CalArts' history.
Stern is Music Director of the Seattle Philharmonic and the Sammamish Symphony. His tenure with the Philharmonic, now in its 17th year, has put that orchestra at the forefront of U. S. ensembles featuring long-forgotten and neglected compositions, particularly those by women. Recent seasons have presented works by Ruth Gipps, Elsa Barraine, Julia Perry, Nana Forte, Mel Bonis, Gina Gillie, Fernande Decruck and Marion Bauer. The Sammamish Symphony has similarly expanded its repertoire since Stern's appointment in 2015, and has featured lesser-known compositions by Howard Hanson, Nicolas Slonimsky, Judith Bailey, and even some virtually-unknown music by Ludwig van Beethoven.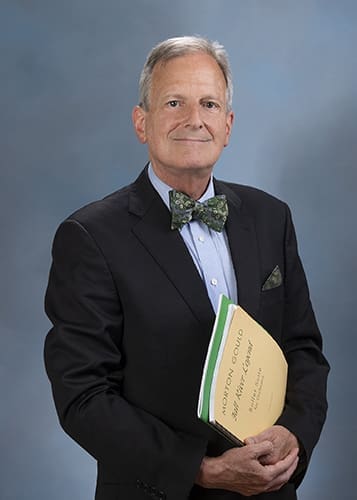 Board of Directors
Brandon Jenkins-Moak
President
Kathi Ferrari
Vice President
John Gibson
Treasurer
Kathi Villaruz
Secretary
Jennie Hendrie, MD
Immediate Past President
Adele Darr
Rick Kong
Luana Joslin-Lester
Amanda Zastrow
Symphony Staff
Kari Wade
Office Manager
Elaine Walters
Orchestra Manager
Deb McClellan
Music Librarian