Adam Stern was born in Hollywood in 1955. He began his musical studies at age five as a piano student, and began flute lessons two years later. At 15, Stern was accepted at the California Institute of the Arts, where he graduated in 1977 with an MFA in conducting, the youngest Masters degree recipient in CalArts' history.
Stern is Music Director of the Seattle Philharmonic and the Sammamish Symphony. His tenure with the Philharmonic, now in its 17th year, has put that orchestra at the forefront of U. S. ensembles featuring long-forgotten and neglected compositions, particularly those by women.
Recent seasons have presented works by Ruth Gipps, Elsa Barraine, Julia Perry, Nana Forte, Mel Bonis, Gina Gillie, Fernande Decruck and Marion Bauer. The Sammamish Symphony has similarly expanded its repertoire since Stern's appointment in 2015, and has featured lesser-known compositions by Howard Hanson, Nicolas Slonimsky, Judith Bailey, and even some virtually-unknown music by Ludwig van Beethoven.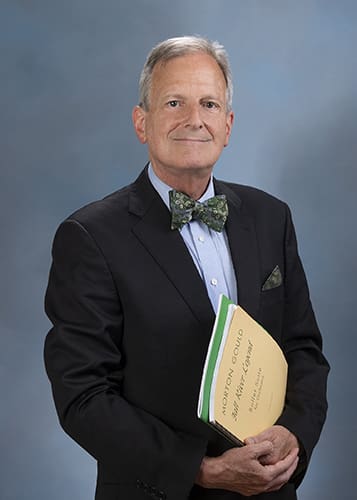 He has served as Assistant and Associate Conductor of the Seattle Symphony as well as Music Director and Conductor of the Northwest Chamber Orchestra and Port Angeles Symphony. Stern has guest conducted the Milwaukee Symphony, the Rochester Philharmonic, the Boulder Philharmonic, the Chamber Music Society of Lincoln Center, the Symphonic Wind Ensemble at Michigan State University, the Sacramento Symphony, Chamber Music Northwest in Portland and the New York Chamber Symphony.
​Stern served as Associate Conductor of the Seattle Symphony from 1996 to 2001 and as Assistant Conductor from 1992 to 1996. He led the Seattle Symphony premieres of Vaughan Williams' Symphony No. 3 and Elgar's Symphony No. 2. In addition to conducting numerous classical concerts, Stern has made several ventures into the "pops" field, collaborating with such artists as James Taylor, Judy Collins, Art Garfunkel, Doc Severinsen and Frank Sinatra Jr.
Stern was Music Director and Conductor of the Northwest Chamber Orchestra from 1994 to 2000, leading the orchestra in six of the most successful seasons in its history. The Port Angeles (WA) Symphony, which played under Stern's music directorship from 2005 until 2014, also enjoyed a mixture of tradition and innovation as well as a widely-acknowledged and acclaimed rise in its musical standards.
As a composer, Stern has written for the concert hall and the stage. His Opus 1, Dance Variations, was a prize-winning entry at the Delius Composition Competition in 1978. He has composed incidental music for productions of A Midsummer Night's Dream, King Lear, The Winter's Tale, Waiting for the Parade and Sweet Eros. His score for Richard III earned him a Los Angeles Dramalogue Award for Best Original Score. In Seattle, Stern has written music for Seattle Repertory Theatre and A Contemporary Theatre. Stern's most recent composition for the concert hall is Spirits of the Dead, a setting for narrator and orchestra of the poem by Edgar Allan Poe, written for the opening concert of the Seattle Philharmonic's 2014-15 season.
Stern is an active and acclaimed pianist. As a soloist, he has performed with the Seattle Symphony, Seattle Philharmonic, Northwest Chamber Orchestra, Rainer Symphony and Port Angeles Symphony in concertos by Bach, Mozart, Haydn, Beethoven and Gershwin. He has also been featured as a chamber musician in Seattle and at the Orcas Island Chamber Music Festival, in a wide range of works from Mozart, Beethoven and Schubert to Ravel, Frank Martin, Copland, Gail Kubik and Ysaÿe.
​An award-winning recording producer, Stern earned a Grammy as Classical Producer of the Year, principally for his recordings with Gerard Schwarz and the Seattle Symphony.