The Federal Way Symphony will return to live performance on Sunday, June 13, 2021—16 months after its last in-person concert. "Reconnections: A Return to the Stage" will be held at the Federal Way Performing Arts and Events Center (PAEC) at 3:00 pm. Tickets are available now at fwpaec.org or by phone at (253) 835-7010.
"We are thrilled to be back live," said Jennie Hendrie, Symphony President. "While we are proud of our virtual efforts over the past year, there is nothing like performing in front of an audience."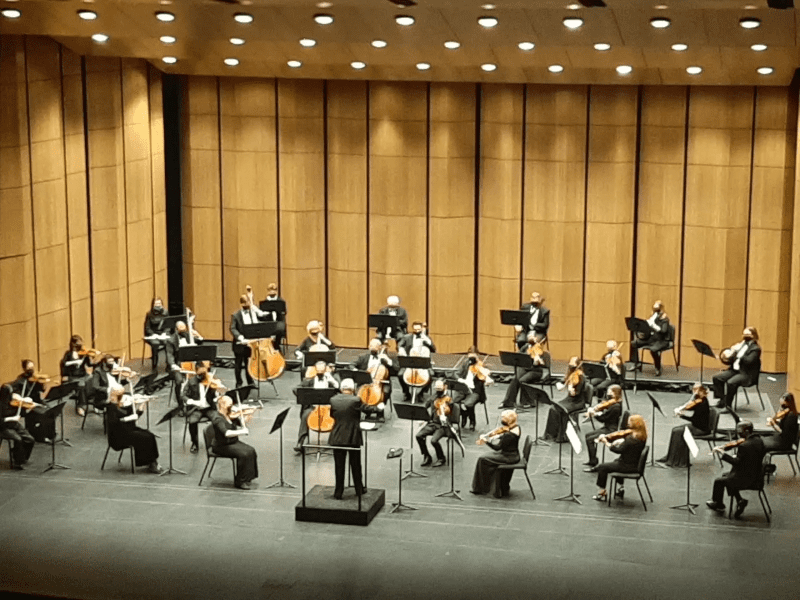 Newly-appointed Music Director Adam Stern has selected a program that includes classical favorites, lesser-known works from familiar composers, and one virtually unknown piece that he hopes will capture the audience's heart. "In the great tradition of celebrating the seasons with music, I've programmed Honegger's lovely Pastorale d'été as a way of welcoming the Northwest's beautiful summer months," Stern said.
The one-hour concert will consist of W.A. Mozart's Eine kleine Nachtmusik, P.I. Tchaikovsky's Andante cantabile, Gustav Holst's St. Paul's Suite, Arthur Honegger's Pastorale d'été (Summer Pastorale), and Joseph Haydn's Symphony no. 30 in C, Alleluja. The concert thus features music spanning more than one and a half centuries: from the Haydn symphony (1765) to the Honegger symphonic poem (1920).
This concert also marks Stern's live debut as Music Director and Conductor of the Federal Way Symphony. He was engaged in the summer of 2020 by a search committee that included Symphony board members, musicians, donors and community members. "In my first live outing with this fine orchestra, I've quite shamelessly stuffed the program with some of my most beloved composers and pieces," Stern admits. "Mozart, Haydn, and Tchaikovsky have been my favorite composers since I was about three years old!"
The Federal Way Symphony is one of the first classical music organizations to return to live performances and, in conjunction with the PAEC, is taking pains to make the concert comfortable and safe for both performers and audience. Seating will be available in solos, duets (two seats together) and quartets (four seats together) with physical distancing that meets Washington State requirements.
"The health and safety of our patrons is our highest priority," said PAEC General Manager Brian Hoffman. "We've spent the past year working on our cleaning and safety protocols and are more than ready to welcome our audience back to the PAEC."
The PAEC is located at 31510 Pete von Reichbauer Way South in Federal Way.