The Federal Way Symphony will kick off the 2021-22 season with "The Magic of Sound" on Sunday, October 10, 2021 at 2:30 pm. Tchaikovsky's Symphony No. 3—with its soaring melodies, colorful orchestration and Russian romanticism—is the climax of this magical concert.
The program will also feature effervescent pianist Clare Longendyke in Beethoven's most lyrical piano concerto, the Fourth. The jazz-inflected Symphonette No. 2 from American composer Morton Gould will kick off this festive season opener.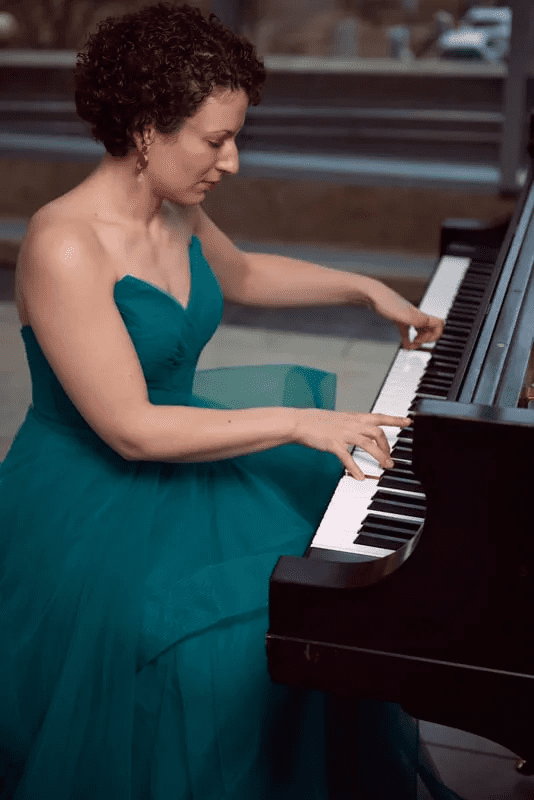 Newly-appointed Music Director Adam Stern has programmed a distinctive afternoon to open its 38thseason. "The great composers can always surprise us," Stern says. "Tchaikovsky, always readily acknowledged as a fount of romantic Russian sentimentality, shows us in his Third Symphony that he was a master of form and symphonic unity. Beethoven, whose revolutionary spirit and powerhouse personality are well-represented in such works as his Third and Fifth Symphonies, displays a heartfelt tenderness throughout his Piano Concerto No. 4—a quality for which we don't often give him credit."
Mid-century American composer Morton Gould's Symphonette No. 2 will open the concert at the Federal Way Performing Arts & Events Center. "I regard Gould as one of America's finest composers," says Stern. "He's right up there with Copland and Bernstein, capable of writing music of great depth and complexity and then turning on a dime to use his same impeccable skills to create equally-well-crafted lighter fare."
Clare Longendyke, who has played throughout North American and Europe will join the Symphony for Beethoven's Piano Concerto No. 4, which she describes as "gracious, with a graceful power" that will change listener's understanding of Beethoven's work. Stern calls the work "one of the most sublimely beautiful" piano concertos and regards the orchestra's entrance following the opening piano solo as "the best moment in all of Beethoven."
Stern concludes, "I hope that this concert will reaffirm for our audience the greatness of Beethoven's concerto, while making new friends for the Gould and Tchaikovsky works. Tchaikovsky's Third has been unjustly labeled as the underdog amongst his six symphonies, and I'm convinced that every loving and committed performance it receives will eventually garner for it the status it deserves."
Tickets for the concert are $35 adult, $25 senior/military and $10 child (under 18). All Federal Way Symphony concerts are at the Federal Way Performing Arts & Events Center, 31510 Pete von Reichbauer Way South, which offers convenient access to I-5 and ample free parking.