Words and Music
A Family Concert
Sunday, March, 5, 2023 – 2:30 pm
Federal Way Performing Arts & Events Center
Purchase Tickets Now
Concert Information
This family and youth friendly concert will feature guest conductor Anna Wittstruck leading the orchestra while Music Director Adam Stern recites Edith Sitwell and William Walton's Façade. Young and old alike will enjoy the story of Babar, The Little Elephant.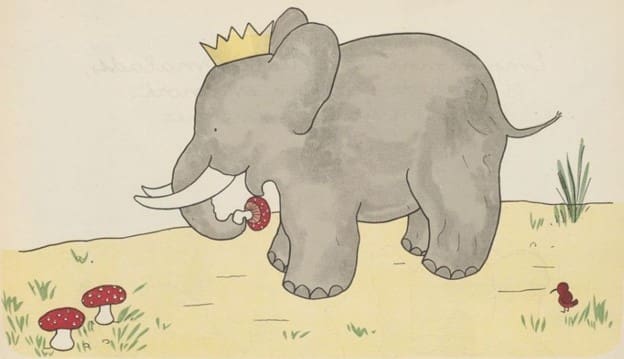 Francis Poulenc
The Story of Babar, the Little Elephant 
Adam Stern, narrator
Mayumi Tayake, piano
William Walton and Edith Sitwell
Façade
Featuring guest conductor Anna Wittstruck
Adam Stern, reciter
Click to watch Music Director Adam Stern and guest
conductor Anna Wittstruck discuss William Walton and
Edith Sitwell's Façade.
Anna Wittstruck
Anna Wittstruck is director of Orchestra at the University of Puget Sound. Prior to moving to Washington, she was Acting Assistant Professor in Music at Stanford University, where she served as Interim Music Director and Conductor of the Stanford Symphony Orchestra and Stanford Philharmonia.Anna received her BA in Music from Princeton University and
her Ph.D. from Stanford.
An internationally-known conductor, Anna has led orchestras in the United States, Latin America, Europe and Asia. She performed in Havana with with Lizt Alfonso Dance Cuba and the Chamber Orchestra of Havana. In December 2013 she conducted the first-ever symphonic concert on Catalina Island. Her string quartet gave a concert tour of Thailand sponsored by the Yonok and American-Thai Foundations, in honor of HRH Princess Maha Chakri Sirindhorn's sixtieth birthday celebrations.
Anna is an accomplished cellist and won a blind audition at the age of fourteen to become the youngest contracted member of the Asheville Symphony Orchestra. She has participated in orchestra festivals such as Tanglewood, Round Top, and the National Symphony/Kennedy Center Institute.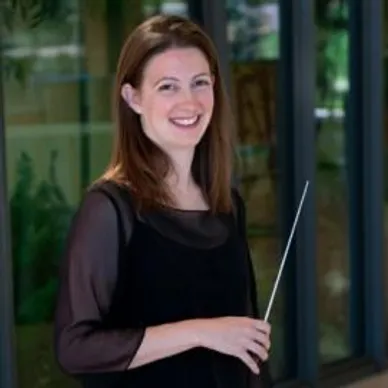 Francis Poulenc, (1899-1963) was a French composer and pianist. His compositions include songs, solo piano works, chamber music, choral pieces, operas, ballets, and orchestral concert music. Under the tutelage of Eric Satie, he became one of a group of young composers known collectively as Les Six. In his early works Poulenc became known for his high spirits and irreverence. During the 1930s a more serious side to his nature emerged, particularly in the religious music he composed from 1936 onwards, which he alternated with his more light-hearted works. More 
Sir William Turner Walton
Sir William Turner Walton, (1902-1983) was an English composer. During a sixty-year career, he wrote music in several classical genres and styles, from film scores to opera. Born into a musical family, Walton was taken up by the literary Sitwell siblings where he composed his first work of note, Façade, in collaboration with Edith Sitwell. More
Dame Edith Sitwell, (1887-1964) was a British poet, critic and arts patron. She published poetry continuously from 1913 until her death, often in collaboration with her younger brothers Osbert and Sacheverell. Her work was praised for its solid technique and painstaking craftmanship, even as it explored the far reaches of words and music. The Sitwell family was also known for its generous patronage of other artists, including her collaborator on Façade, William Walton. More